Please read below for details about my 1-day CCW (Carry Concealed Weapon) classes to obtain your Ohio Concealed Handgun License.
I am now scheduling open classes (see at bottom for date of next class*). I will also conduct a class for you at your convenience. You can choose the date/times. We can even do the classroom portion (6 hours) in your home or place of business and the range portion (2 hours) at the shooting range to complete the State required 8 hours of instruction.

The cost is just $99 per person (we must have at least 4 people to hold a class if you are organizing a group yourself). For my fee I provide everything needed: Required State A.G. booklets, targets, school guns (revolver or autoloader - your choice), with ammunition, plus eye and ear protection. I also provide complimentary coffee, tea, bottled water, soda pop and snacks when using my facility.
You can use your own gun and ammunition if you wish (this is highly recommended for familiarization). If using your own gun (any gun suitable for concealed carry) you must bring 50 rounds of ammo to shoot. Your own eye and/or ear protection is also OK.

Because of the change in State law (March 23, 2015) I will no longer be doing 2-day classes. The entire class can be completed in just 8 hours. Classes can be held on any day of the week.

If you have organized a group and we do the class in your home we must either be able to legally shoot on your property or be able to get to the range and complete the 2 hours of shooting during daylight hours. If the class is held in my facility (Marengo - just 2 exits North, past Polaris, up I-71) the shooting range is conveniently nearby to the classroom.
We normally do 9 AM - 5:30 PM with a break for lunch but this can be modified to suit you as long as we complete the 8 hours of required training.

A non-refundable deposit of $50 per person is required to reserve a class date, if you have a group, or to reserve a seat in a scheduled class. More people can be added to the group after you have reserved a date but the $50 per person deposit must be paid NLT 2 days prior to the class. If the class is cancelled by me, deposits are refunded.

I specialize in new handgun shooters, men and women who are unfamiliar with any firearms, and persons with disabilities. Classroom and range time are done in an informal but safe manner. The classroom and range are handicap accessible. If you do not yet have a carry gun I highly recommend that you take the class first, before buying or obtaining a gun. Getting a hand-me-down gun is usually a bad idea as it might have been a great gun for your husband/significant other, but a poor choice for you. As a licensed Firearms Dealer and Gunsmith I can offer knowledgeable advice about the best gun for you, especially after I observe your shooting skills at the range. If you have fired and are comfortable with your gun, by all means use it.

Remember, in all things, you get what you pay for. You can buy cheap clothes but they will wear out long before quality ones. You can get your driveway paved by a "knock on your door" paving company but you will wish you had paid more for a reputable company when your "new" driveway begins to crumble in a year.You can find cheaper Concealed Carry classes but do you want to gamble your personal safety (gun handling and operation), your personal finances (lawyers are not inexpensive), and your freedom (you can spend time in jail after a defensive shooting if you did or said the wrong things at that critical time)?
You may be very gun-familiar and a great shot but do you know the ever-changing Ohio laws that address when you can shoot and when you can't? Don't foolishly take a cut-rate course just to get your license because you "already know how to use a gun." Take my class and learn what you really need to know when you carry a deadly weapon for self-defense. It's not like the movies or TV...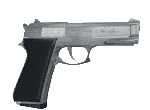 Next Class: By request with 4 or more people.
Scheduled Class date: April 10, 2021
Contact us:: 614-337-2343 (Store)
614-208-6612 (Mobile)
614-525-9801 (Range)
614-473-9748 (FAX)
customerservice@americanguncrafters.com
firearm_transfer@americanguncrafters.com
Concealed Carry